For those who wonder if you need to take time off work after microblading or worry that you need to hide away your freshly done brows, here are a couple of pics of clients for you to check out. This is how microblading heals. Freshly microbladed brows always look great, but if the work is done right, the brows still look amazing as it heals. Here we have a picture of a client's brows the very next day. You'll see that it is darker, and the microbladed 'hairs' are a bit thicker as you can tell it's starting to heal and those areas are starting to scab over. She followed our post care instructions perfectly so you can see it'll be a very smooth heal with no crusty scabs! She was attending a party when this picture was taken and no one could even tell she had anything done to her brows. That's a microblading job well done when people can't tell the tattooing from your own natural eyebrows! In the next few days, the brow will continue to scab, and certain areas the true color will start to show through.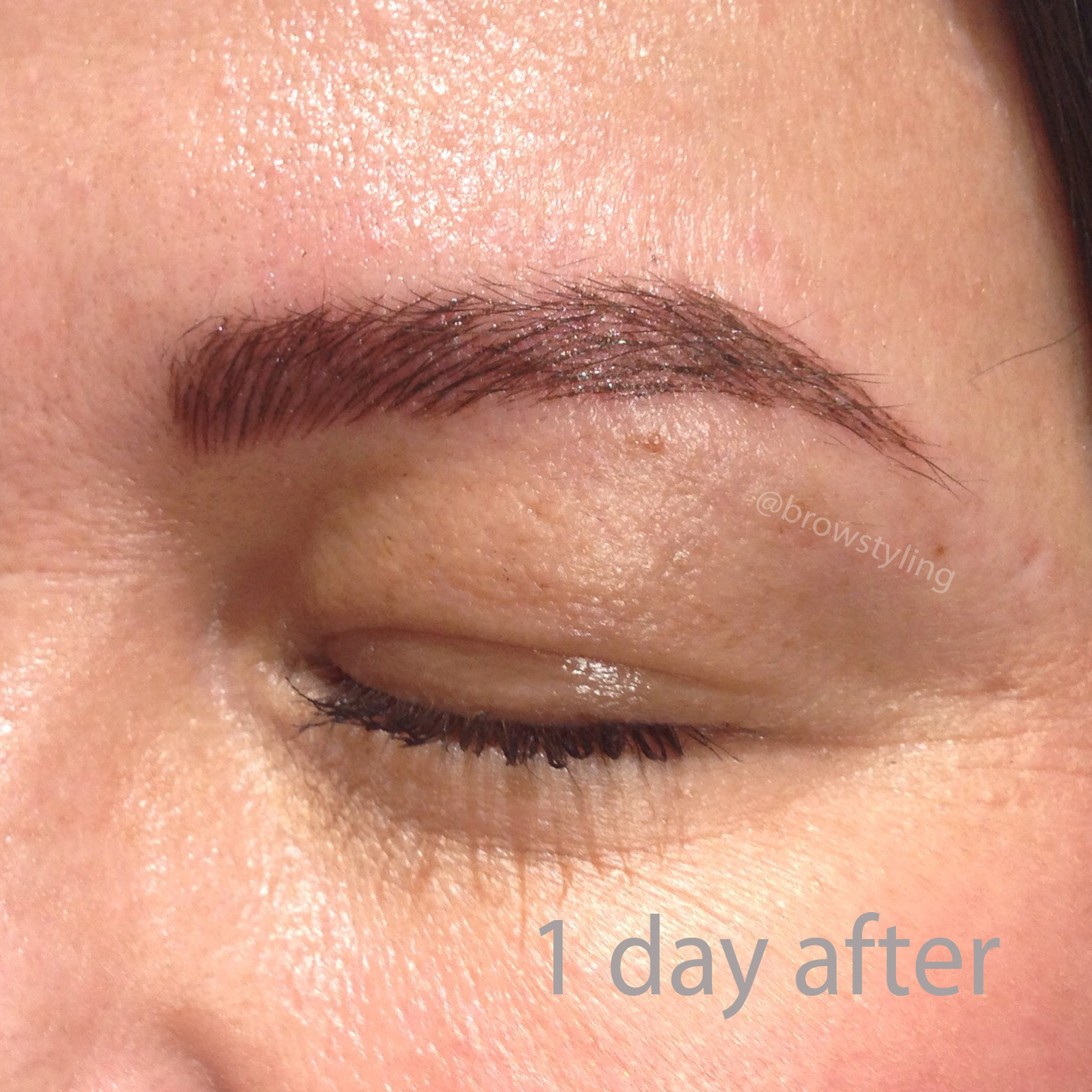 In this picture, our client sent us this picture 3 days after her brows had been microbladed. You'll notice the front part of her brow has started to heal nicely and has no scabbing. The true color is really starting to show through. The rest of her brows are still a bit darker than normal, and she'll have a smooth heal as she is keeping the brows lightly moisturized with the healing balm.
As you can see, there really is no need to have any down time! We will update soon with new pictures so you can see the whole healing process, and of course, the final results!